February 3, 2020
Posted by:

Oluwatoyin Bayagbon

Category:

Blog, News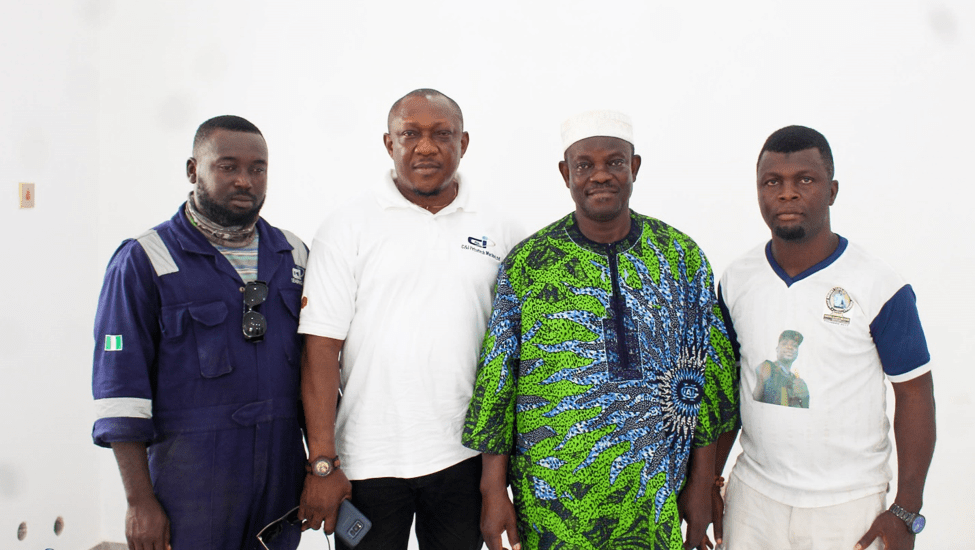 His Royal Majesty Oba Liazim Olumuyiwa Ogunbekun, the Onilekki of Lekki Town, in Ibeju Lekki local government area of Lagos state, has commended C&I Leasing Plc (C&I Leasing) for its role in creating jobs and empowering the youths of his community.
C&I Leasing is a subcontractor for an ongoing project at the Dangote refinery located in Lekki Town, which is nestled along the Lekki Free Trade Zone.
Speaking during a courtesy visit by C&I Leasing recently, Oba Ogunbekun acknowledged that out of 13 workers on site, the 11 riggers are all indigenes of Lekki Town while the remaining two are staff of the company.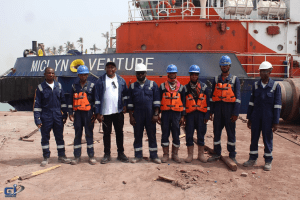 He said the community would continuously extend needed support to C& Leasing as the company had proved it was socially responsible since the project commenced.
"We have been promised by so many companies in the past who came to carry out operations in this community, but none of their promises were ever fulfilled," he said.
"But C&I Leasing is a responsible organization. You have shown responsibility and integrity by empowering our youths with jobs and transferring useful skills to them.
"Because you have considered the development in our community as important, I am pleased to welcome you today and promise to render the needed support during the course of this contract and possibly future ones."
In his response, Mr. Andrew Otike-Odibi, managing director and chief executive officer (MD/CEO) of C&I Leasing, who was represented by Captain Anthony Amadi, Project Manager, thanked Oba Ogunbekun for the warm welcome extended to the company.
He said C&I Leasing had over time engaged in sustainable community development projects in the locations where it does business and is ready to take on an additional project that would directly benefit other social categories including women and children of Lekki Town.
"CSR is the heart & soul of our operations, as we are driven by public value & a desire to do good things in the communities where we do business," he said.
"Apart from empowering these young men with relevant job skills they can use for a long time, we plan to take on a community project that would have a far-reaching effect and benefit other groups including older ones, women and children."
The C&I Leasing project at the Dangote refinery involves the transportation of pipes (24 and 48 inches) making up the refinery's discharge lines from the RORO jetty to offshore locations where a Single Buoy Mooring (SBM) point will be installed for the loading of finished products from the refinery.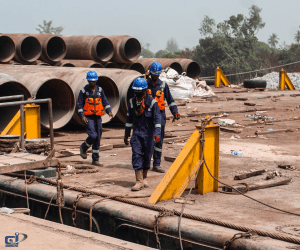 A total of four vessels are working on the contract including two tugboats, the Seaway 18 and Miclyn Venture and two barges, the Seaway 22 and Miclyn 301.